Andreas Fabricius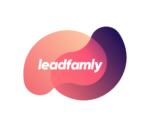 With a fascination for marketing technology and everything related to that, Andreas is always on the lookout for new techniques that help reinvent marketing and changing business models. He now works as a gamification expert at Leadfamly, Europe's leading marketing gamification SaaS.
Titel presentatie: Marketing's a data game: how to create game-changing possibilities for your brand
Korte omschrijving presentatie: Yesterday was the least complex day a marketer will ever experience. The list of what you can't rely on grows every day: cookies, targeting, even your audience. Your consumers are impatient and more empowered than ever. So what can you do? Be there in the moment of need. Use the data they share wisely. Be meaningful. In this session, we'll use this as a jumping off point to imagine what's possible when you put your customers at the heart of your marketing.