Bas Post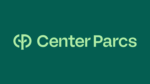 After his marketing-oriented HBO education, Bas obtained his Master of Science at Radboud University in Nijmegen. Bas gained eight years of marketing experience in various roles at Océ. As of 2011 he works for Center Parcs where he started in the role of Senior Product Manager for the Netherlands, Belgium and Germany. In the years that followed, he increasingly focused on strategy and leadership became an important role. In 2017 he became Product Strategy Director, after which he moved to the brand side of marketing in 2021 as Marketing Director for various countries. In his position he has played an important steering role within the brand identity project.
Titel presentatie: Het nieuwe Center Parcs: de evolutie van de vakantie dichtbij
Korte omschrijving presentatie:
In 1967 begon Piet Derksen het eerste vakantiepark van Nederland. 55 jaar later is Center Parcs springlevend en gaat met een hernieuwde merkpositionering terug naar de basis van zijn oprichter.
Na jaren hard werken aan het product, met een investering van bijna 800 miljoen euro is begin 2023 ook de nieuwe visuele identiteit gepresenteerd.
Andres Neira de Back en Bas Post zijn verantwoordelijk voor de nieuwe positionering van het merk in Europa. Zij nemen je mee in het verhaal achter deze transformatie dat eigenlijk helemaal niet in 30 minuten past.