Gwenda van Vliet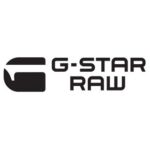 Gwenda van Vliet is Chief Marketing Officer for G-Star RAW.
In this position van Vliet is responsible for the long-term brand vision, positioning and global marketing strategy of the brand.
After graduating from the prestigious design Academy in Eindhoven, The Netherlands, van Vliet started her career in fashion retail. She gained 15 years of experience working in global marketing leadership functions for Wolford, VF Corporate and Hunkemoeller.
Van Vliet is specialized in building brands with a consumer centric mind set through authentic brand purpose in a global landscape. Her basis of success is an incredible dose of passion, drive and the ability to combine art with science.
Van Vliet, finds her inspiration in the continuous search for creativity, innovation, and unconventional mindset that is characteristic of G-Star.
Titel presentatie: Hardcore habits
Korte omschrijving presentatie: Ons verhaal gaat over een onverwachte samenwerking met gemeenschappelijke waarden en een gezamenlijke missie. Gstar staat voor vakmanschap vanuit rebelse innovatiekracht en La Trappe voor vakmanschap vanuit heritage. De samenwerking tussen het denimmerk en de monniken van La Trappe wordt niet alleen gevoed door een gezamenlijke liefde voor vakmanschap, maar vooral ook door de verantwoordelijkheid die beide bedrijven voelen op het gebied van duurzaamheid en een leefbaardere wereld. In lijn met de samenwerking zal deze presentatie een verrassende combinatie brengen met een duidelijke boodschap.